Currently, our team consists of six persons, all from Delft University of Technology and the Wireless and Mobile Communications Research Group within the Faculty of Electrical Engineering, Mathematics, and Computer Science.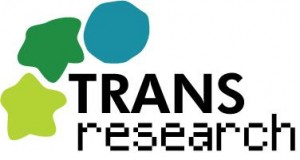 We also partner with TRANS in these activities. TRANS (Trans Sector Research Academy for Complex Networks and Services) is a knowledge center and a collaboration between KPN, TNO-ICT, and Delft University of Technology. These parties have joined forces to create a research academy that explores new, innovative ways of addressing today's societal problems, seeking solutions in state-of-the-art technology. This research academy aims to advance the public well-being through creative thinking about opportunities for collaboration among the different sectors. TRANS is committed to PN technologies and is currently carrying the research forward.
This research is also supported by the Technology Foundation STW, applied science division of NWO and the technology programme of the Dutch Ministry of Economic Affairs.
Team Members
Martin Jacobsson is our chief architect and in charge of the technical development of PNs and related applications. He graduated in Computer Science from University of Linköping, Sweden in 2002. In June 2008, he received his doctor degree from Delft University of Technology, Delft, The Netherlands. During his doctoral studies and afterwards, he participated in several Dutch and European research projects, including FP6 MAGNET, MAGNET Beyond and Freeband PNP2008 on personal networks. His research includes ad hoc and self-organizing wireless networking techniques in combination with future infrastructure-based networks for personal networks. His industry experience include software development for Philips Business Communications, The Netherlands, and the development of a performance measurement tool for IP networks for TeliaSonera, Sweden. He is very familiar with open source development and tools, such as Linux. As the main author, he has written a book on Personal Networks that will be published by Wiley in 2010.
Hamza Ouibrahim is our main business developer. He received a Bachelor of Science degree, a master's of Science degree, and in 1986 a Ph.D degree in Electrical Engineering all from Syracuse University in Syracuse New York, USA. Upon the completion of his PhD, he was assistant Professor for two years at the State University of New York at Binghamton. He then joined AT&T, subsequently Lucent technologies. Within these two companies, Hamza occupied management positions in the area of innovation & product development. He also represented AT&T for many years in various standardization fora. Hamza completed in 1997 a Master of Business Telecommunication at Delft University of Technology, The Netherlands. In 1998, Hamza Joined KPN where he worked for almost ten years. There he occupied higher management functions in different business units. After a short academic carrier and a professional carrier with different companies, he went on to the next challenge of creating his own company (Vision2Work). Vision2Work develops, market, and deploy Enterprise Performance Management Systems for Business Intelligence purposes. Since 2008, he is also involved with Delft University of Technology setting up the research institute TRANS. He acts as director of operations within TRANS, which is an initiative of KPN, TNO, and Delft University of Technology.
Ignas Niemegeers is one of the inventors of Personal Networks. He received a degree in Electrical Engineering from the University of Gent, Belgium, in 1970. In 1972, he received an MSEE degree in Computer Engineering and in 1978 a Ph.D. degree from Purdue University in West Lafayette, Indiana, USA. From 1978 to 1981, he was a designer of packet switching networks at Bell Telephone Mfg. Cy, Antwerp, Belgium. From 1981 to 2002, he was a professor in the Faculty of Computer Science and Electrical Engineering at the University of Twente, Enschede, The Netherlands. From 1995 to 2001, he was Scientific Director of the Centre for Telematics and Information Technology (CTIT) of the University of Twente, a multi-disciplinary research institute in ICT and applications. Since May 2002, he holds the chair in Wireless and Mobile Communications at Delft University of Technology in The Netherlands, where he is heading the Centre for Wireless and Personal Communications (CWPC) and the Department of Telecommunications. He is an active member of the Wireless World Research Forum (WWRF) and IFIP TC-6 Working Group on Personal Wireless Communication. He was involved in many European research projects, in particular FP6 MAGNET, MAGNET Beyond, and eSense. He continues to organize Pernets, a workshop on personalized networks. He has co-authored a book on personal networks that will be published by Wiley in 2010.
Sonia Heemstra de Groot is the other inventor of Personal Networks. She received a M.Sc. degree in Electrical Engineering from Mar del Plata National University, Argentina, and a Ph.D. degree in Electrical Engineering from the University of Twente, The Netherlands. From 1991 to 2006 she was associated at the University of Twente first as assistant professor and since 1999 as associate professor. In 2001 she joined the Wireless Multimedia Research Group at Ericsson EuroLab Netherlands as senior researcher. Since 2003 she is member of the management team of the Twente Institute of Wireless and Mobile Communications (WMC), of which she is one of the co-founders. In 2006 she was nominated full-professor at Delft University of Technology, where she holds the part-time chair in Personal and Ambient Networking. Her research interests include different aspects of wireless and mobile communications, in particular distributed ad-hoc personal environments. She has co-authored a book on personal networks that will be published by Wiley in 2010. At present she is actively participating in the Venture Lab Twente Programme aimed at developing competences to create high-technology companies with high potential.
Venkatesha Prasad is our main PN applications visionary and designer. He received his bachelor's degree in Electronics and Communication Engineering from the University of Mysore, India in 1991. In 1994 he received M.Tech degree in Industrial Electronics and a Ph.D degree in 2003 from University of Mysore, India and Indian Institute of Science, Bangalore India. During 1994 and 1996 he was working as a consultant and project associate for ERNET Lab of ECE at Indian Institute of Science. While pursuing the Ph.D degree, from 1999 to 2003 he was also working as a consultant for CEDT, IISc, Bangalore for VoIP application developments as part of Nortel Networks sponsored project. From 2003 to 2005 he was heading a team of engineers at the Esqube Communication Solutions Pvt. Ltd. Bangalore for the development of various real-time networking applications. From 2005 till date he is with the Wireless and Mobile Communications group at Delft University of Technology working on the EU funded projects MAGNET/MAGNET Beyond and PNP2008. He is one of the proposer and organizer of Pernets workshops on personalized networks.
Mark de Reuver supports the team with business model knowledge. He is an assistant professor at the Faculty of Technology, Policy and Management of Delft University of Technology. He received a PhD (2009) on his thesis on Governance of Mobile Service Innovation in Co-evolving Value Networks. Since 2006, he published over 25 papers in international journals, conference proceedings and academic books, including in journals like INFO, Telematics & Informatics and Electronic Markets. His specialization includes service innovation and value networks for mobile Internet services and smart living applications.
Jan Nijeboer has a large track record in successful business to business marketing. He worked many years as a marketing and business consultant to industrial companies entering the European Union market. He also has commercial IT and recruitment experience and holds a Master of Science degree in International Marketing at the State University Groningen, the Netherlands (2000). At the moment Jan is involved in outsourcing engineering and promotion services to India and recruiting Indian staff for European enterprises through his companies Business India and Recruiting India. Jan's role in PN Technology is to supply strategic and tactical marketing advice.